Jul 18 2016
Part four of a series of interviews with the writers for the upcoming speculative fiction anthology, Clash of the Titles. the anthology is the brain child of Glen Bavel, who conceived of an endearing conceit: he provides a list of titles and the members of his Facebook workshop, Writing the Short (SF) Story, use it as a starting point for a short speculative fiction story.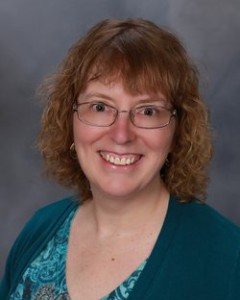 Hope Erica Schultz has been writing for nearly forty years, but her first sale was in the first days of January, 2014. Her YA post-apocalyptic novel, The Last Road Home, came out November 2015. Hope ventured into the role of editor, when she became the co-editor of the YA anthology, One Thousand Words for War, which is expected to come out this coming May. She gravitates towards science fiction and fantasy genre for adults because, as she puts it, they offer, "limitless possibilities." Her stories have appeared in Fireside Press, Diabolical Plots, and Plasma Frequency. Hope Erica Schultz is an Associative Member of SFWA. I was fortunate to have the opportunity to talk with Hope about her writing career, and in particular, her participation in the Clash of the Titles anthology,
What authors influence you as a writer. Who is your favorite?
My favorite author at this very minute is Lois McMaster Bujold. It varies, but she's always in the top three.
So, tell me about how you came to be a part of the Clash of the Titles anthology. How did you come up with your story?
I joined Writing the Short (SF) Story group when the idea of putting out an anthology was just starting. The concept—pick a title and make it your own—was fun, and reading down through the list gave me a dozen ideas. I picked "Black Hole" for the humor element, then dredged up a half dozen memories of people and places that evoked the same emotion, threw them into a pot, and stirred well. (I actually was the last woman whom a friend of mine kissed before deciding he was gay — It's funnier, though, with the gender changed.)
How is this story the same and/or different from your other works?
Each of my stories is itself; I don't think any of them are really like any of the others. Most were written for a prompt, usually a general one, but the most specific prompt was an anti-apocalypse issue that mentioned they didn't have enough fantasy, horror or flash fiction—so I wrote them a story that was all three. A good prompt hits me like crack hits an addict; the world stops until I get my fix, that is, write the story.
A lot has been said about the workshop process wherein the editor takes a video meeting with the writers to help offer instant feedback and share the editing process along the way. How did you find this process; what are your feelings about it?
The workshop process is a hybrid of editing and collaboration. I really enjoyed it. Sometimes when Gil and I were on totally different wavelengths, we could sort it out in a matter of minutes. "You mean this?" "No, I mean that." "Is that a continuation of this theme here?" "No, but it really ought to be, thanks!"

What do you think is the most important thing that readers know about Clash of the Titles?

Most of the people writing here wrote outside their comfort zones, and that is awesome. You may start with the authors and sub genres you already know, but you owe it to yourself to also move outside your comfort zone and read them all. You'll be glad you did.

It's said that the editor will make an anthology every year. Even if the "I pick the titles, you write the story" conceit isn't used again, would you work with the editor again? Why or why not?
I enjoy working with Gil, so it depends on my other projects and the prompts. See above re: good prompt = crack. It is likely that Gil will hit me with another prompt I can't refuse.

What do you think is the most important thing for booksellers, libraries and other outlets to know about Clash of the Titles that they don't know?
Some of the authors are already household names. Others will be.

Would you recommend the process to other writers; how did you find working with this editor to be compared to others?
This process will not work for everyone. If you still find constructive criticism painful, this is a level even more brutal, and you probably aren't ready for it yet. That's OK—do a few writing workshops. If you're submitting regularly and you consider even negative feedback useful, you will probably love this, because it is far more in depth that you will ever get with even the most helpful rejection letter—and it isn't a rejection, it's suggestions of how to improve.

What excites you most about the process, and the anthology in general?
My favorite part is the high of the initial prompt. Writing the rough draft is the fun and easy part; revising is the work that changes it to a story you can be proud of.

Did your story grow in ways you didn't expect due to the workshop nature of the process? How?
Every story grows during revisions, and my personal writing style is openness to surprises without prior expectations.

What other projects are you working on, besides Clash of the Titles.
I'm working on a collection of YA short stories with Susan Bianculli, a far future novel for adults, and contemplating another stint as co-editor with Madeline Smoot. And trying to avoid more short story prompts before I get sucked into something else.
You can learn more about Hope Erica Schultz by visiting her web page, or following her on Twitter and Facebook